Why Choose Us
Performance Chiropractic is the only area chiropractic office specially trained in sports injury treatment, rehabilitation and conditioning. Both doctors can refer you for MRIs, CT scans and other diagnostic services, as well as provide referrals to other area specialists if necessary.
Dr. Brad Frost completed his undergraduate studies at Lincoln Trail College in Illinois in graduating with honors in math and science. He received his Bachelor of Science in human biology and Doctor of Chiropractic degrees at National University of Health Sciences in Lombard, Illinois. He completed his chiropractic internship at National University as well.
---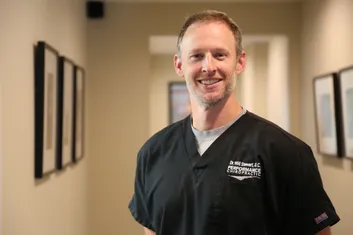 Dr. Stewart is a Gadsden native. He graduated from Westbrook Christian School and then graduated from Auburn University. He went on to attend National University of Health Sciences and received a bachelor's degree in human biology and earned his doctor of chiropractic degree.
---
Samantha Taylor

I am a graduate of Gadsden State Community College with an Associate's Degree of Applied Science in Radiologic Technology. I am from Gallant and have been married since 2020 to my husband, Cody. We are expecting our first child in December of 2022. I enjoy going to the beach, playing the piano and spending time with my family. I started with Performance Chiropractic in August of 220 and am thankful to be able to do what I love in such a great work environment.
---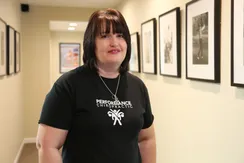 I have worked at Performance Chiropractic for eight years. I enjoy working with Dr. Frost and Dr. Stewart along with my coworkers. We are definitely a work family. I am the insurance biller and handle the accounts receivable. My favorite part about my job is getting to know the patients and helping them led a more pain free life. I am an avid reader, baker, and love to be outdoors. I grew up between North Carolina and Massachusetts. I live in Attalla with my husband, Jeff, our daughter, Dannielle, and our son-in-law, Chris.
---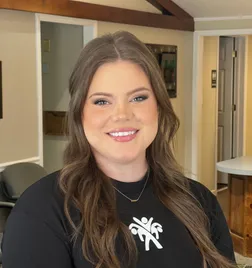 April Jenkins
I have been a Medical Assistant for over 3 years and love getting to know our patients and helping them feel better. I live in Coates Bend and have one precious cat named Rudy. I enjoy being involved with my church, theatre, singing and creating music, and spending time in Tennessee. I have been with Performance Chiropractic since March of 2022 and look forward to continuing my career here.
---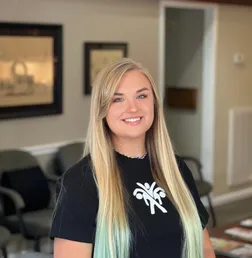 Haley Gibbs
I am a 2018 graduate of Gaston High School. Gadsden has been my home my whole life, but I hope to one day travel the world. I am passionate about being outdoors, healthy living and experiencing new things. I love reading, yoga, and Jesus. I have been with Performance Chiropractic since December 2021. I am new to the medical field but I have quickly learned that this is where I belong.
---