Doctor of Chiropractic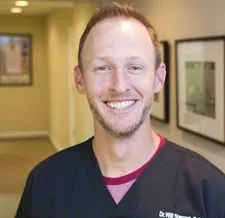 Dr. Stewart is a Gadsden native. He graduated from Westbrook Christian School and then graduated from Auburn University. He went on to attend National University of Health Sciences and received a bachelor's degree in human biology and earned his doctor of chiropractic degree. Dr. Stewart holds several certifications. He is certified as a Strength and Conditioning Specialist by the National Strength and Conditioning Association. He is certified as a licensed acupuncturist and kinesiotaping practitioner. Dr. Stewart is also certified to perform Manipulation Under Anesthesia. He holds a certification as a Certified Chiropractic Sports Physician. He is a member of the American Chiropractic Association, the Alabama State Chiropractic Association and the Etowah Chiropractic Society.

Dr. Stewart is married to Frances and has three children. He and his wife are members of Church of the Highlands.